Welcome to a new generation of materials for learning Spanish!

Turn to a new page in Spanish
language textbooks for Higher Education!
Entornos, primer curso de lengua española

A flexible program that supports hybrid and online academic programs
Novice to Intermediate Low for Higher Education
This introductory Spanish course helps learners develop the language skills and 21st century learning strategies they need to connect to real-world, practical issues. The engaging and relevant cultural coverage, with exciting videos and technology, brings the Spanish language to life.

The course is divided into two volumes, making it adaptable to the needs of various programs and academic calendars.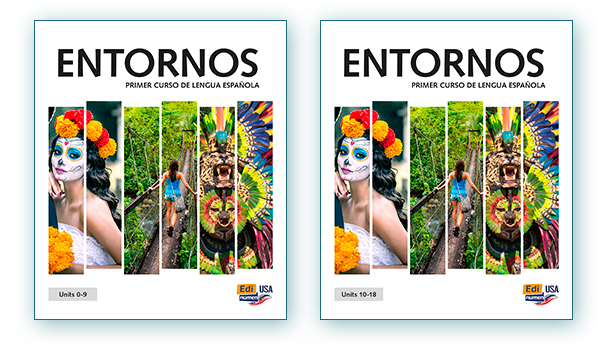 Entornos supports key competencies such as collaboration, digital literacy, critical thinking, and problem-solving to help learners thrive–in and out of the Spanish language classroom.
Entornos. Primer curso de lengua española
Entornos helps students develop the language they need to interact confidently in Spanish. This two-level communicative course supports dynamic, empowered learning through these 5 instructional pillars:
Entornos is designed by Editorial Edinumen and its US based team, Edinumen USA.
If you are interested in learning about this program, please write us: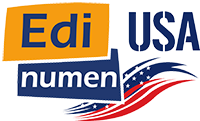 Your Spanish Language Specialists
There's a new voice in Spanish language textbook publishing!
Edinumen is an exciting new alternative for Spanish language learning materials for Higher Education!
For more than 30 years Edinumen has been an international leader in Spanish as a foreign language, and now we're in the USA!