Edinumen's Premium Program Implementation Support for School Districts
Edinumen, an educational publisher based in Madrid, Spain, is completely dedicated to Spanish as a foreign language, and today has over 400 titles in print and activities in 40 countries. Edinumen has earned a position of high respect in the field and enjoys close relationships with Spanish language authorities such as the Instituto Cervantes, the University of Salamanca, and the Real Academia Española de la Lengua.
Edinumen has offices in the US (Edinumen USA), with a staff who has worked for many years in the territory and understands local needs and customs, and coordinates ongoing support, assistance with implementation, trainings, and professional development (in conjunction with the resources of the University of Salamanca) for those districts that choose to start using Edinumen´s pedagogy.
Supported by the afore-mentioned Spanish language experts, Edinumen has delivered high-quality teacher training in Spanish language teaching, live and online, for 25 years to thousands of teachers worldwide, and is recognized as an important provider of Spanish teacher training. We are enthusiastic about working with the Spanish teachers in new districts and helping bring the best in Spanish language-learning methodology and pedagogy to your classrooms.
Our premium program implementation support for the districts includes—at no extra cost with the adoption—a comprehensive collection of support services throughout the adoption cycle to help teachers achieve the best results possible from using the instructional materials.
The service offering can be customized on demand to best meet the specific needs and preferences of the districts, and can include –for example- the following elements at no cost (extracted from a real user case):
Implementation Support
Every teacher or school adopting an Edinumen series is supported at every stage of the implementation process and during program development to ensure everything is a success. This support is designed as an ongoing experience:
Onboarding stage. Upon confirmation of adoption Edinumen USA personnel works with the District Supervisor to schedule a plan for the rollout of the new program. This plan includes training of teachers in the use of the textbook, its components and also in the use of the digital resources (ELEteca). Our customer service and support staff in the Edinumen office in the USA is there to help.

Start-up Training. An Edinumen senior consultant visits the adopting district to deliver a face-to-face session with the teachers to demonstrate how the program can be easily implemented, and to provide practical tips on how to take advantage of the active learning approach and the other resources available.
Digital on-boarding assistance: We understand that the initial usage of new digital materials is a sensitive period with specific challenges that must be anticipated and attended to in advance to achieve a smooth and fully satisfying user experience from the beginning of the school year. Aspects related to initial class set up, such as the process for creating user accounts, roster management, class configurations, and enrollments, are especially important. To help to make this process smoother, Edinumen relies on a unique set of tools and a dedicated Senior IT Institutional support team to assist with school onboarding. This team will work with the district's designated IT manager to accommodate the solution that best meets district preferences. Solutions can range from implementing an integrated solution (such as Single Sign On and/or automated rostering maintenance with the district SIS, Clever or other LMSs such as Canvas, Schoology, Blackboard, etc…) to providing live technicians and the automated tools and templates needed to easily manage the most common actions, in bulk, using pre-agreed formats and procedures.

Continuous follow-up. Twice a year Edinumen will provide a "virtual encounter" or e-conference as follow-up, open to any Spanish teacher in the district. The motive and objective of the conference is to cultivate lines of communication among Spanish teachers in the district, share experiences and identify and share best practices.
Plan for Professional Development to Accompany Adoption of Edinumen Materials
Edinumen understands the urgent need for effective and contextualized professional development to accompany the adoption and use of our materials, and we stand prepared and committed to support our adopters in every way that we can. In the USA we have assembled a strong team of experts and PD professionals who are prepared to deliver high-quality training to your teachers, in addition to two excellent online learning programs, produced in collaboration with world experts in Spanish language learning like the Instituto Cervantes and University of Salamanca.
Part 1. Each adopting school district will receive at least one in-service training day to be delivered live in the district, at a date, time and location to be agreed upon with the District Supervisor.
Part 2. All Spanish teachers in an adopting school district will have access to two online professional development programs. This practical online experience equips teachers with the necessary tools to implement the methodology to optimum effect in the classroom.

The Active Learning Program. These five courses, each lasting five hours, focus on the fundamental aspects that must be present in world language classes to provide meaningful, motivating and effective learning. These five-hour courses establish the pillars on which Spanish teachers will easily build instruction around the new educational trends reflected in ACTFL and state standards to help students achieve the skills necessary to obtain the targeted level of communication. The five courses, delivered in Spanish, are:

Inductive Learning. Inductive learning in grammar; concepts, techniques, pros and cons.
Real Life Learning. Learning through experiences; new contexts for learning.
Learning strategies. Help students identify and cultivate effective learning strategies.
Cultural and Intercultural Learning. An approach to non-verbal communication in Spanish as a foreign language; how to avoid cultural misunderstandings.
Social and Emotional Relevance. How do heritage Spanish speakers fare in American classrooms, and how can teachers best support their learning?

A Program of Specialty Professional Development Courses: Adoption includes free access by all teachers to seven courses with 13 hours of work each to develop specialized teaching competencies in Spanish language teaching, presented by experts in the field and including expanded resources. Teachers completing the seven courses qualify for an official diploma and certificate of completion from the University of Salamanca, in Spain. Courses are presented in Spanish.

Dinámicas y contenidos para la enseñanza de ELE: de la planificación al aula (Dynamics and content for the teaching of Spanish as a foreign language; lesson planning)
Competencias clave del profesorado de idiomas (Key competencies for teaching languages)
Nuevas habilidades digitales del profesorado de ELE (New digital skills for teachers of Spanish as a foreign language)
Metodologías, enfoques y procesos de aprendizaje en ELE (Methodologies, approaches and processes in learning Spanish as a foreign language)
Docente intercultural (The intercultural teacher)
Factores individuales en la enseñanza de lenguas (Differentiated instruction in language teaching)
La evaluación de las segundas lenguas (Assessment and measurement in foreign language education).

Edinumen will work with the district to build a continuous and customized Professional Development program to cover their preferences and their teachers needs during the full adoption cycle.

Part 3. Extension options:

Extension Scholarship. Thanks to the exclusive agreement between Edinumen and University of Salamanca in the US, teachers interested in gaining additional expertise in any of these 7 competencies may enroll in the extension program at the University of Salamanca with a 50% grant. Each of these international online programs includes 88 contact hours and an official certificate from the University of Salamanca. Edinumen is firmly committed to the training and development of Spanish teachers.
University Certificate in Spanish Language Teaching Scholarship. Those teachers with the desire to undertake the challenge of further developing their teaching capacity can participate in this postgraduate program of the University of Salamanca. Edinumen will provide them support with a 50% grant. The program is divided into eight specialization courses, of which teachers must complete a minimum of six through a flexible schedule of 575 hours of work. Participants will acquire specialized teaching skills through socio-constructive learning.
Technical Support for Incidents
At Edinumen we understand that technology in the classroom can be a challenging element to take into consideration. In order to assure the best user experience, Edinumen works with cutting-edge technology, the most robust server architectures and best practices in software and platform service provision. This includes, among many others, 24/7/365 real time monitoring and high availability cluster with >99.9% server availability.
However, in addition Edinumen provides two levels of technical support to attend any potential incident that could arise:
Premium Hot-line (24/7/365) to IT manager for critical incidents.
Online first line support to users (on weekdays) for any other incidents.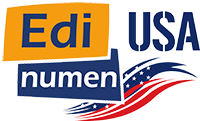 Your Spanish Language Specialists
There's a new voice in Spanish language textbook publishing! Edinumen is an exciting new alternative for Spanish language learning materials for grades K–12! For more than 30 years Edinumen has been an international leader in Spanish as a foreign language, and now we're in the USA!