Welcome to Mundo real Second Edition!
What makes Mundo real Second Edition special?
Mundo real Second Edition helps students develop the language they need to interact confidently in Spanish. This four-level communicative course supports dynamic, empowered learning through these 5 instructional pillars:
Every student and teacher using Mundo real Second Edition gets free Premium online access to ELEteca, a sophisticated LMS platform and digital hub that extends the Mundo real Second Edition program and offers many more opportunities for students to learn and use Spanish.
Students can access a wide variety of attractive multimedia material and interactive activities aligned with the content of each unit:
VOCES LATINAS
CULTURE DOCUMENTARIES
Teachers will find on ELEteca all the tools and digital resources they need to teach and manage their Spanish class:
The more they play, the more they'll learn!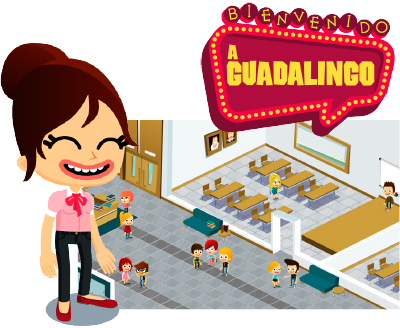 Mundo real Second Edition grants each student a license to use Guadalingo, an innovative educational Spanish video game that takes place in an immersive world. Produced by Editorial Edinumen and certified as lexically and grammatically correct by the Royal Spanish Academy of Languages.
In Guadalingo students can create their avatar and practice using the language in dozens of learning missions that will challenge them with simulated real-life tasks in a multitude of scenarios.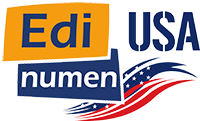 Your Spanish Language Specialists
There's a new voice in Spanish language textbook publishing! Edinumen is an exciting new alternative for Spanish language learning materials for grades K–12! For more than 30 years Edinumen has been an international leader in Spanish as a foreign language, and now we're in the USA!