If you are looking for any technical assistance related to our digital products, please refer to our helpdesk.
For any inquire related to Orders or Customer Service please contact us. 
For any general inquiry or to contact your Sales representative please write us.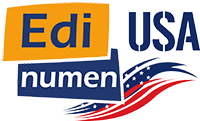 Your
Spanish

Language Specialists

There's a new voice in Spanish language textbook publishing!
Edinumen is an exciting new alternative for Spanish language learning materials!
For more than 30 years Edinumen has been an international leader in Spanish as a foreign language, and now we're in the USA!