¡Hola, mundo!, ¡Hola, amigos!
The new Spanish course specifically designed for K–5 schools in the United States
by Editorial Edinumen USA in collaboration with the Instituto Cervantes.
The ¡Hola, mundo!, ¡Hola, amigos! collection presents a new pedagogical approach that gives students the opportunity to learn Spanish in a dynamic, fun, motivating and effective way, focusing on communication and interaction at the heart of the learning process.
The course can be supplemented with the engaging digital material, ¡Hola, amigos! The approach combines classroom-based learning using the textbook, ¡Hola, mundo!, with access to the enriching digital material, ¡Hola, amigos!, that complements and expands the knowledge and skills acquired in the classroom.
A comprehensive Spanish course that motivates students and keeps classes dynamic.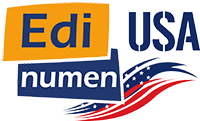 Your
Spanish

Language Specialists

There's a new voice in Spanish language textbook publishing!
Edinumen is an exciting new alternative for Spanish language learning materials!
For more than 30 years Edinumen has been an international leader in Spanish as a foreign language, and now we're in the USA!