At Edinumen USA we believe that professional development is an ongoing process that builds capacity for all stakeholders — teachers, students and campus leaders.  Our goal is to provide you with high-quality PD that will enhance educators' skill sets in areas that are crucial to the modern-day Spanish classroom. We offer a wealth of delivery options, including customized webinars, in-person professional learning sessions and prerecorded sessions on a variety of high- interest topics.
Edinumen USA is unique in that it has been in the business of training Spanish teachers worldwide for over 25 years. That experience has afforded us the opportunity to create a worldwide network of Spanish teachers that has served as a forum for the exchange of ideas, best practices and creative instructional strategies. We believe that product training cannot be limited to showing teachers where to click but should include a wealth of instructional strategies that enhance an excellent program.  Our course offerings and expert staff can customize PD according to your district's needs — from outstanding post-adoption training to an ongoing series of specialized topics.
We are passionate about professional development as something much more than an item on an evaluation rubric, but as an essential element in deciding which company will best support your teachers and build a world-class Spanish program in your school or district.
Free Professional Development for Spanish educators: PD Series Unidos por el español
We also want to support your professional needs during these times with our free PD courses. In collaboration with Edinumen, the Universidad de Salamanca and EIDELE we have put together the following PD sessions.  
Each course has 5 hours of PD that you could complete at your convenience- from the comfort of your home. Once completed, you will receive a certificate that may be applied to your state's/ district's PD requirements. Our goal and passion is to empower Spanish educators with XXI Century Skills.
We now have the first two courses available and every three weeks you will find a new course.
PD Module 1: Students as intercultural speakers
Un acercamiento a la comunicación no verbal en ELE: cómo evitar malentendidos culturales con Natividad Hernández Muñoz – Universidad de Salamanca (España)
La multimodalidad en el aprendizaje: uso del vídeo en el aula con Ben Goldstein – New School
PD Module 2: Motivating students through emotional learning
¿Cómo se sienten los hablantes de herencias en las aulas de español como lengua adicional? con Kim Potowski – University of Illinois at Chicago (USA)
Las T(R)IC y el componente emocional con Leyre Alejaldre Biel – Columbia University
PD Module 3: Towards a reflexive learning focusing on Discovery Learning
El aprendizaje inductivo de la gramática: concepto, técnicas, pros y contras con Juan Manuel Real Espinosa – Institute of Technology Sligo (Irlanda)
Aplicar un enfoque inductivo en la enseñanza léxica y gramatical del español con Mercedes Pérez Serrano – Universidad Nebrija
PD Module 4: Learning through Experience
Aprender mediante experiencias: uso real de la lengua con María Eugenia Gómez Holtz – Edinumen Brasil
Foros participativos en línea con Daniel Cassany – Universitat Pompeu Fabra
PD Module 5: Developing learning and communication strategies
Enseñar a aprender a través del desarrollo de las estrategias de aprendizaje con Marta Nogueroles López – Universidad Nebrija (España)
La enseñanza del lenguaje idiomático con Javier Muñoz-Basols – University of Oxford / ASELE
PD Module 6: New teaching technique through the Flipped Classroom
Un giro metodológico centrado en el estudiante: el enfoque Flipped Learning en el aula de ELE con Gabriel Neila González – Editorial Edinumen
Motivación extrínseca y Flipped Classroom con Reyes Llopis-García – Columbia University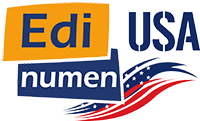 Your
Spanish

Language Specialists

There's a new voice in Spanish language textbook publishing!
Edinumen is an exciting new alternative for Spanish language learning materials!
For more than 30 years Edinumen has been an international leader in Spanish as a foreign language, and now we're in the USA!