An extensive selection of materials that equips instructors with everything they need to teach and gives students the tools they need to communicate fluently in different Spanish-speaking contexts.
Edinumen´s USA new Higher Education program (Novice to Intermediate Low)
Enter into a Spanish course that brings contemporary Spanish to life with a focus on active learning. Students will enjoy Spanish and become lifelong language learners.
Identidades en Español is an unique learning experience, in which students enter into and are enriched by an exciting and world-inclusive language and cultural experience that allows them to find their own paths and discover their own voice in the Spanish speaking world.
Bringing Real Spanish to Life
Novice to Intermediate Low for Higher Education
This introductory Spanish course helps learners develop the language skills and 21st century learning strategies they need to connect to real-world, practical issues. The engaging and relevant cultural coverage, with exciting videos and technology, brings the Spanish language to life.
The course is divided into two volumes, making it adaptable to the needs of various programs and academic calendars.
Entornos supports key competencies such as collaboration, digital literacy, critical thinking, and problem-solving to help learners thrive–in and out of the Spanish language classroom.
A flexible program that supports hybrid and online academic programs.
The new Intermediate-level Spanish course
Destellos is an Intermediate-level Spanish course for students who are continuing their Spanish language education.
This student-centered course gives learners the opportunity to use language effectively to complete real-world tasks in a variety of socio-cultural contexts—raising their awareness and understanding of Hispanic peoples, Hispanic culture, the issues and challenges they face and how they fit into the larger global story.
Destellos is divided into two volumes, making it adaptable to the needs of various programs and academic calendars
This flexible program support hybrid and online academic programs.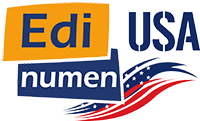 Your
Spanish

Language Specialists

There's a new voice in Spanish language textbook publishing!
Edinumen is an exciting new alternative for Spanish language learning materials!
For more than 30 years Edinumen has been an international leader in Spanish as a foreign language, and now we're in the USA!