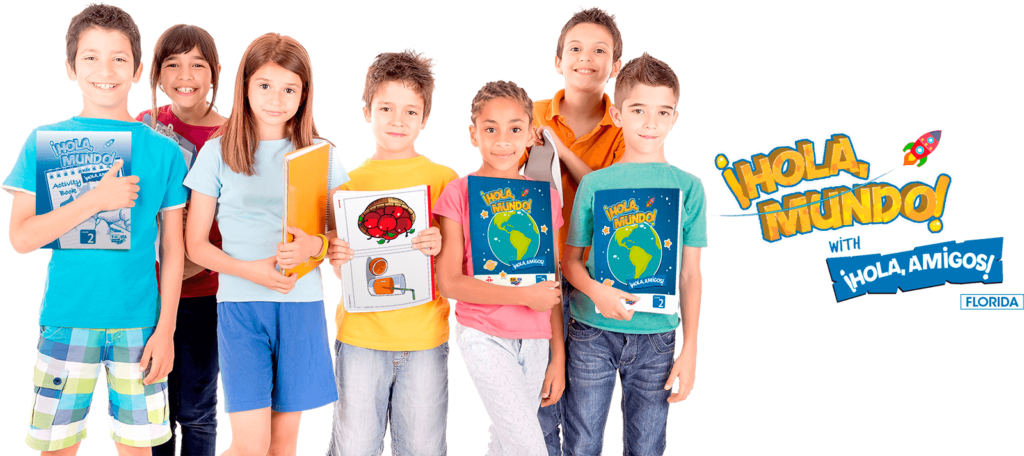 Introducing the amazing
Spanish Language textbooks for K-5!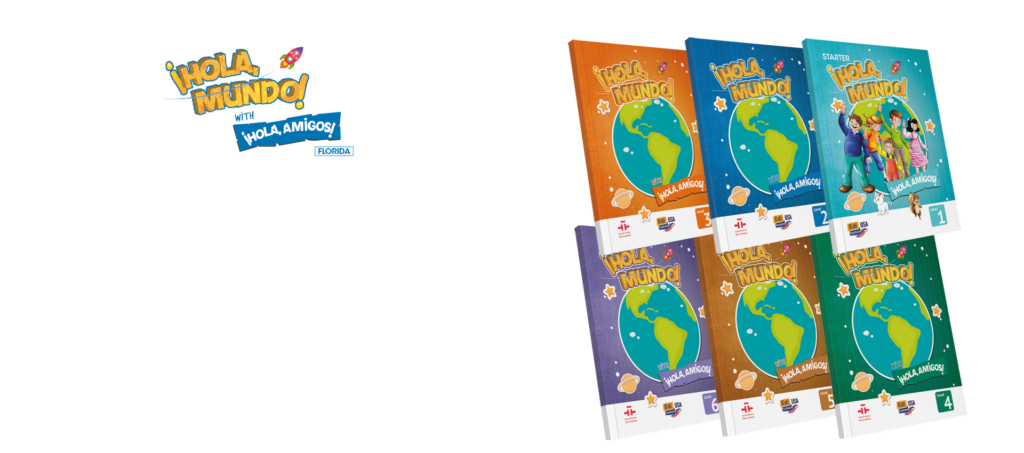 Designed to meet and exceed the Florida Next Generation
Sunshine State Standards and ACTFL
World-Readiness Standars for Learning Languages.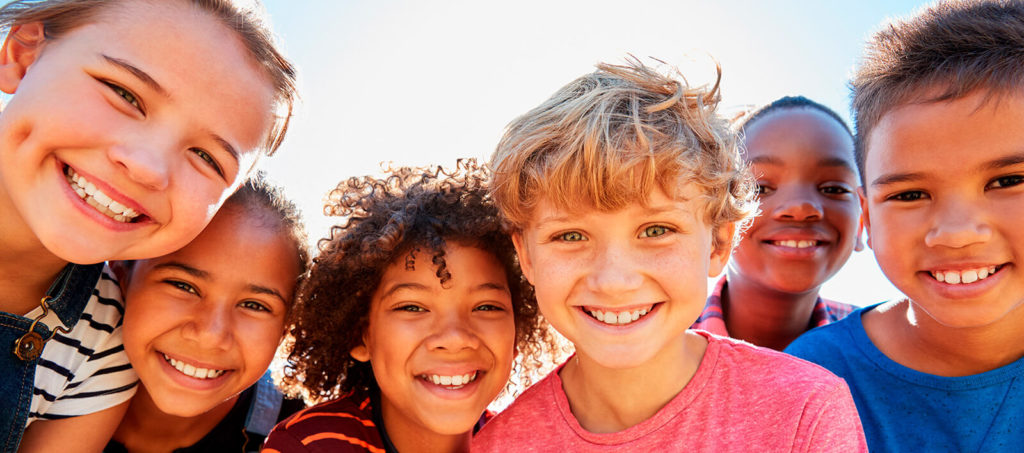 A comprehensive Spanish course that motivates
students and keeps classes dynamic.
¡Hola, mundo!, ¡Hola, amigos! Florida
The new six-level Spanish course specificallydesigned for K–5 schools in the United States by Editorial Edinumen USA in collaboration with the Instituto Cervantes.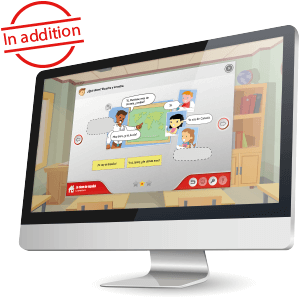 The ¡Hola, mundo!, ¡Hola, amigos! Florida collection presents a new pedagogical approach that gives students the opportunity to learn Spanish in a dynamic, fun, motivating and effective way,focusing on communication and interaction at the heart of the learning process.
The course can be supplemented with the engaging digital material, ¡Hola, amigos! The approach combines classroom-based learning using the textbook, ¡Hola, mundo!, with access to the enriching digital material, ¡Hola, amigos!, that complements and expands the knowledge and skills acquired in the classroom.