We want to be your partners in Spanish language education. From Kindergarten through university, Edinumen USA provides you with the high-quality resources you need to bring the language spoken by 580,000,000 people around the world to life for your students, at an affordable price. If you're reviewing materials, please contact us.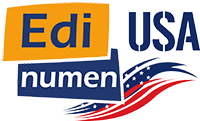 Your
Spanish

Language Specialists

There's a new voice in Spanish language textbook publishing!
Edinumen is an exciting new alternative for Spanish language learning materials!
For more than 30 years Edinumen has been an international leader in Spanish as a foreign language, and now we're in the USA!