Are you interested in knowing more about our products?
Please complete the following to receive our catalogs and a demo access to our main materials for K-5, 6-12 and Higher Education:
An extensive selection of materials that equips instructors with everything they need to teach and gives students the tools they need to communicate fluently in different Spanish-speaking contexts.
See how Edinumen USA can help you build communication skills, increase cultural competence, and prepare students for academic success.
Materials from Novice to Superior proficiency levels
Full programs and specialized course materials for K-5, 6-12 and Higher Education
The perfect balance of high quality and affordable prices
Schools, institutions and Colleges across the United States are experiencing the Edinumen Advantage — great pedagogy, motivating activities, and prices your students can afford. Learn more about how Edinumen materials have increased student motivation and strengthened Spanish programs like yours.
If you would like more information or to schedule a presentation, contact us.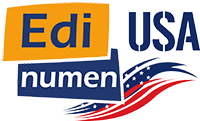 Bringing more than 30 years of experience, outstanding content and cutting-edge methodologies to US Spanish classrooms, K-16.