Innovative digital materials to enhance your Spanish program!
Special US prices for the 2021-2022 school year
Interested? Contact us at contact@edinumenusa.com
Teachers everywhere are looking for materials and resources to reinforce and enrich student learning.  Edinumen's Spanish Boosters allows you to select the resources you need to engage students with activities that are purposeful, engaging, effective – and affordable.  Our digital resources allow you to add gamification, contextualized grammar and listening and speaking activities.  If your focus is on building vocabulary and oral communication through games, filling in gaps or adding theater or cinema to accelerate language proficiency, the Spanish Teacher's Toolkit will give you a library of authentic resources to customize your curriculum.
As a company founded by teachers for teachers, we believe that quality does not need a hefty price tag.  For the price of a workbook, your students can have a virtual immersion, experience,
Spanish Teacher's Toolkit
A must have in every Spanish classroom
Edinumen is pleased to present The Spanish Teacher's Toolkit, a carefully curated set of classroom resources to put purposeful and engaging activities into your hands and create the kind of practice that builds engagement, persistence and proficiency – all in the target language!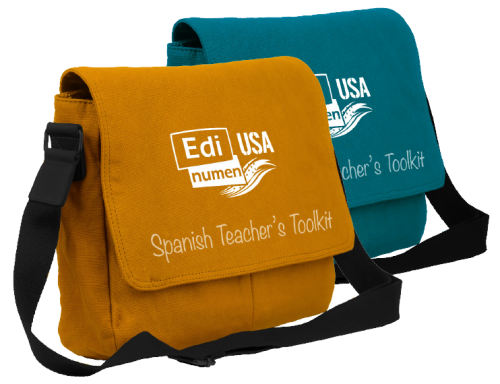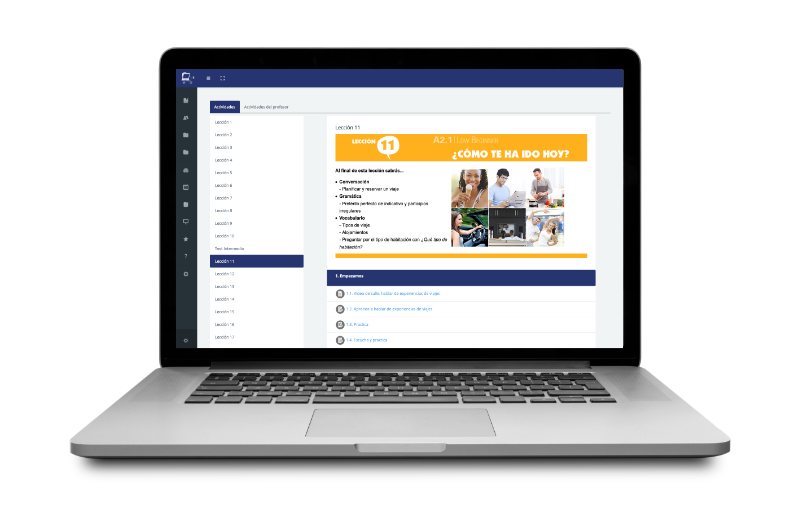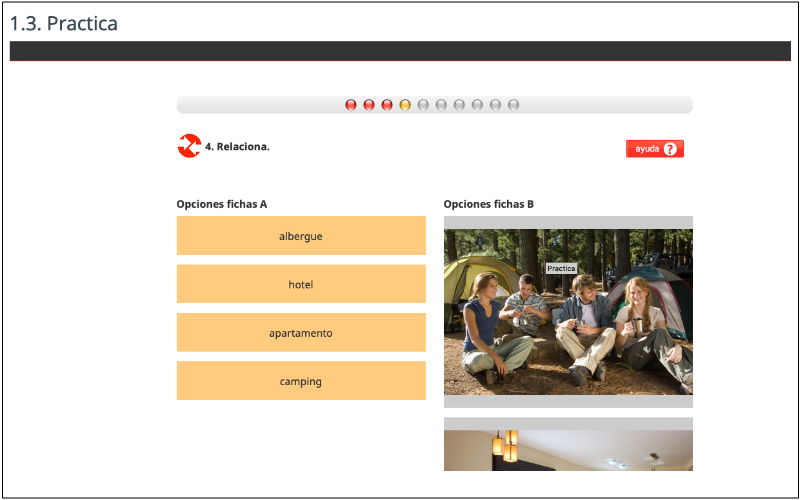 Hablamos, a flexible solution that supports online or distance learning: (grades 9-14).
Structured across six levels, each with 20 lessons, Hablamos gives students easy access to their course materials before class, at home, even on their way work—anytime and anywhere. This course can used therefore as a standalone online course or as digital complement to reinforce class instruction.
Short video clips present the language in context through a variety of native and non-native speakers. Audio-only recordings of the Hablamos videos test comprehension to review previously learned language and introduce new language functions—students focus on how each word sounds, giving them an in-depth audible feel for the language.
Tutorials ensure that students understand and internalize the language by diving deeper into the grammar, vocabulary, and principal communication strategies of the lesson. Interactive activities allow students to practice and combine the skills they have learned so that they not only learn the language but use it. Classroom management tools help monitor progress, personalize instruction, and integrate teacher-created activities.
¡Hola, amigos!: bring an extra level of excitement to your Spanish K-5 FLEX, Dual Language or Spanish Immersion class.
Edinumen USA and Instituto Cervantes invite you to try the most robust and communicative K-5 program for the American schoolhouse: ¡Hola, amigos! Created through a partnership between el Instituto Cervantes and the Alberta Ministry of Education, this program has proven to be the industry's most flexible as it can be carried out with or without a content area expert.
With over 500 communicative activities, real-time videos, and super fun and motivational themes, come see why students learning Spanish in as far away places like Australia, are raving about this new program.
Students can better their Spanish from home by:
Engaging in self-paced study
Interacting with native voices in the target language
Showing progress via language proficiency assessments
Following a customized and personalized scope and sequence.
All this while having loads of fun!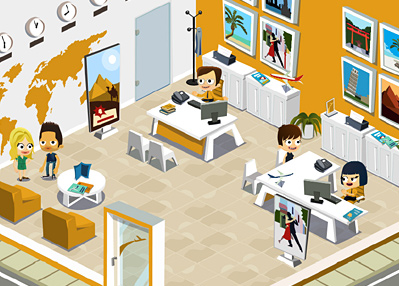 Guadalingo, the first Spanish learning video game for high school learners to reinforce Spanish digitally while having fun.
An experiential learning journey: because the best way to learn a language is to live it.
The best way to learn to speak Spanish is to live in a Spanish-speaking country.
Now you can do so virtually. Come and see for yourself.
The first video game for learning Spanish by immersion.
Welcome to Guadalingo, the most exciting way to experience Spanish.
Complete grammar with online practices
This basic grammar reference is an invaluable tool for teachers and students of Spanish at any level, both as a desktop reference and as an active learning tool.
Basic grammar presentations, beginning with the letters of the alphabet and ending with advanced concepts such as indirect discourse and the passive voice, present language skills in a manageable and clear format.
Extensive activities reinforce each grammar concept, and an expanded selection of activities and audio files are available on the Learning Management System ELEteca.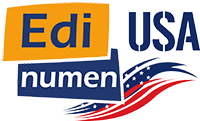 Your
Spanish

Language Specialists

There's a new voice in Spanish language textbook publishing!
Edinumen is an exciting new alternative for Spanish language learning materials!
For more than 30 years Edinumen has been an international leader in Spanish as a foreign language, and now we're in the USA!