This is the time of year when everyone has a wish list, and what better time is there to let Edinumen USA know about yours? Is it adaptability to shifting delivery models, powerful web-based activities, high-quality resources in one location? Tell us the three key elements of your ideal Spanish program for a chance to win a set of profesional books and resources for your classroom.
Follow these three simple steps:
Follow us on Facebook: Edinumen USA (@EdinumenUSA).
Like us on our page.
Share our page on your Facebook wall and write the three key elements of your ideal Spanish program.
Enter to win!
Follow us to receive special offers and resources for your Spanish class
IMPORTANT: We will select a winner on December 31, 2020 a las 12:01 (Eastern Standard Time). 
The deadline for entering is December 30, 2020 at 11:59 PM (Eastern Standard Time). Participation will be open to all Spanish teachers, with the exception of Edinumen USA employees.
You may submit only one entry. Your participation signifies that you understand and will comply with contest rules. Any failure to comply will result in your entry being removed from the drawing.
This contest is organized and promoted by Edinumen USA.
The winner will receive a collection of books (print versions) from Edinumen USA, which will be mailed to the address indicated through a secure message. This award cannot be exchanged for cash or any other award. See a detailed list of books at the end of the Rules section.
Results will be published January 4 on Edinumen USA's Facebook, Twitter, Instagram and Linkedin pages. The organizing entity will contact the winning person through private Facebook messages, so be sure to check regularly.
Only those participants who have completed the three required steps will be entered into the drawing. The winner will be chosen by lottery through a random computerized process on the Sortea2 platform.
The winner accepts that his/her name be published by Edinumen USA's media for promotional purposes.
Supplementary material
Láminas para la clase de español
Posters for the Spanish Classroom
Hoy hablamos de…
Today let's talk about. . .
Curso de literatura española moderna
Modern Spanish Literature Course
Saberes y comportamientos culturales
Cultural knowledge and behavior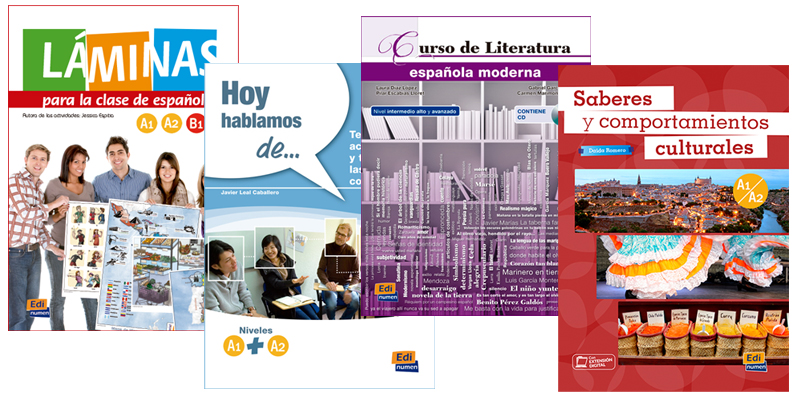 Winner's Choice
One title from the collection "Temas de…":
Temas de Derecho
Spanish for Legal Professions. Law Topics
Temas de Empresa
Spanish for Business. Business Topics
Temas de Salud
Spanish for the Health Professions. Health Topics
Temas de Turismo
Spanish for Travel and Tourism. Tourism Topics
Professional Books
Edinumen Professional Library
Aproximación enseñanza de pronunciación
Approximation: An Approach to Teaching Pronunciation
Atención a los factores afectivos
Affective Factors in the Spanish Classroom
Comunicación y cognición en ELE: la perspectiva pragmática
Communication and cognition in ELE: the pragmatic perspective
Pautas para la evaluación del español
Guidelines for evaluating Spanish
Qué gramática enseñar, qué gramática aprender
What grammar to teach, what grammar to learn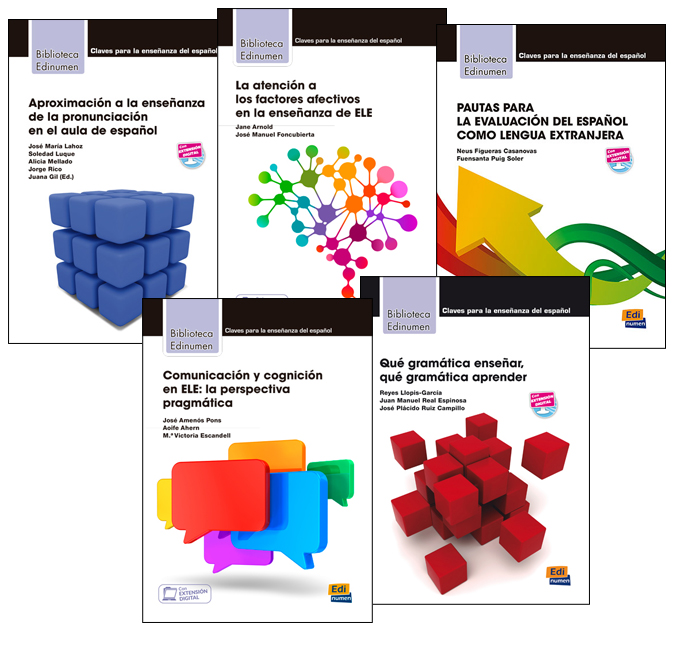 Edinumen USA
Teacher's Guides

In addition, the book collection will include a sample of one of our textbook series for K-5, 6-12 or Higher Education, to be chosen by the winner, depending on his/her interests.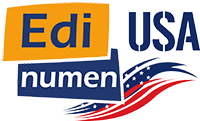 Your
Spanish

Language Specialists

There's a new voice in Spanish language textbook publishing!
Edinumen is an exciting new alternative for Spanish language learning materials!
For more than 30 years Edinumen has been an international leader in Spanish as a foreign language, and now we're in the USA!