Thank you very much for your participation! We received the form correctly.
In a few days you will receive an e-mail with the instructions and access to the digital licenses you have requested.
We remind you that the decision in the drawing for the set of books and Spanish materials for your center will be published on January 4 in Edinumen USA's Facebook page. The organization will contact the winner directly through the data provided in the form. You can consult the rules of the drawing here.
Thank you for your interest,
Edinumen USA, always at the side of Spanish teachers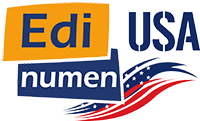 Your
Spanish

Language Specialists

There's a new voice in Spanish language textbook publishing!
Edinumen is an exciting new alternative for Spanish language learning materials!
For more than 30 years Edinumen has been an international leader in Spanish as a foreign language, and now we're in the USA!