When you've registered, we will send you access codes to review our materials and a link to the survey.
Once the survey is completed you will receive tour Recursoteca access code.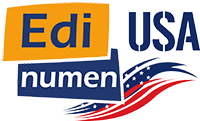 Your
Spanish

Language Specialists

There's a new voice in Spanish language textbook publishing!
Edinumen is an exciting new alternative for Spanish language learning materials!
For more than 30 years Edinumen has been an international leader in Spanish as a foreign language, and now we're in the USA!